Our Founding
Established in 1937, Goodin Company is proud to reflect on 85 years of excellent service and dedication to our customers. Founded by Al Goodin, Les Reisbery, Irv Larson, and Howard Nelson, our goal of being the "Source of Supply" in the industry has allowed us to grow significantly while maintaining second-to-none personal service. Our customers expect nothing less!
Outstanding Product Selection
Goodin Company carries a full complement of products for the HVAC, Industrial, Plumbing, and Pump & Well industries. Every product we sell meets strict guidelines for quality, service, selection, and availability both for the product itself and the manufacturer. Whether customers need plumbing parts for residential or commercial plumbing projects, HVAC supply, pump and well equipment, or more, we've got it. For us, it's personal. We provide only the best for our customers.
Step into one of our showrooms, and you will discover a vast selection of kitchen and bath fixtures and accessories from some of the most well-known manufacturers. Our sales staff is extremely knowledgeable and always ready to help you make the best part selection for your application. Again, quality is our guiding principle. We carry only the manufacturers with outstanding reputations for quality.
---
Innovative Systems
Goodin Company operates with a fully computerized sales transaction system designed to offer you faster delivery, better product availability, quicker transactions, and more competitive pricing. With our system, we can:
Easily access current pricing, inventory, and specifications of any part.
Ensure the products you need are in stock via automated reordering.
Virtually eliminate clerical errors by leveraging our Electronic Data Interchange (EDI) to standardize transaction formats on purchase orders, shipping documents, invoices, and acknowledgments.
Additionally, our customers can access real-time pricing and inventory, track orders, and access our company catalog from our company website, Goodinco.com.
Extraordinary Customer Service
From warehouse personnel to top management, every employee at Goodin Company knows the customer comes first. We believe that exceptional customer service takes more than just great effort, it takes knowledge. That's why our comprehensive training programs empower our employees with the technical knowledge to assist our customers with any question they may have. .
Additionally, we believe a critical aspect of a great customer service experience is easy access to current product and pricing catalogs. We update our product catalogs monthly with pertinent information such as pricing, specifications and pictorials. We recognize that our growth as a company has been made possible by combining traditional delivery of quality products and services with emerging, state-of-the-art technology and innovation.
By combining our experiences of past successes and future customer expectations, Goodin Company will always strive to provide an outstanding experience to you, the customer.
OUR MARKETS
The product markets we serve.
Plumbing
At Goodin, we're proud to say we've been in the wholesale plumbing supply business for 85 years! That's quite a milestone. We got here because of the loyalty and trust of our professional plumbing customers, like you!
Today, we carry a wide variety of inventory that covers anything you might need for residential and commercial plumbing projects...
HVAC
At Goodin, we're honored to have been your source of HVAC equipment supply for 85 years! Of course, the HVAC industry has changed a little bit during that time! Back then, air conditioning was a new-fangled idea...
Industrial
At Goodin, we've been serving the industrial market for 85 years! We couldn't have gotten here without our loyal industrial customers!
We carry a wide range of wholesale pipe, valves and fittings...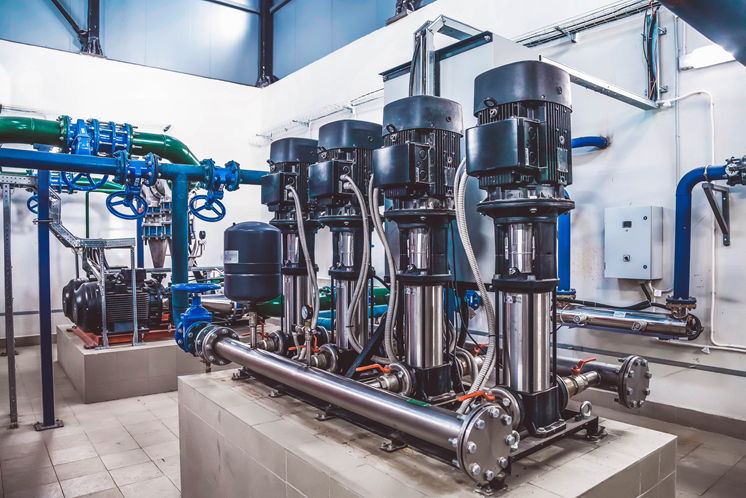 Pump & Well
At Goodin, we're your source of Hydronic Heating & Cooling equipment supply. Hydronic systems are growing in popularity with commercial and residential clients, because they're energy efficient, offer better air quality than forced-air heat and AC,...
Branch Timeline
The history of our growth.
We set up shop in our Minneapolis location in 1937, and suffice it to say, we've grown a little bit since then. When customers from around the region began reaching out to us, we thought it made sense to open branches in their locations. Here's a timeline of how we've grown throughout the Midwest.
1937
Minneapolis, Minnesota
1970
St Paul, MN – June 1970
1975
Duluth, MN – April 1975
1980
Minneapolis moved to current location - 1980
1984
Detroit Lakes, MN – May 1984
1989
St Cloud, MN – October 1989
1991
Brainerd, MN – October 1991
1998
Fargo, ND – April 1998
2001
Rochester, MN – June 2001
2003
Eau Claire, WI – May 2003
2006
Sioux Falls, SD – September 2006
2009
Omaha, NE – July 2009
2010
Wausau, WI – February 2010
2013
Milwaukee, WI – February 2013
Madison, WI – October 2013
2014
Green Bay, WI – June 2014